System Integration
About Us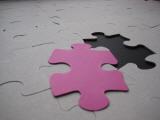 ē´t´gr|āte v.t. & i. (~ātable) complete by addition of parts, combine (parts) into a whole in a thoroughly professional manner; guide IT projects to their successful delivery ; ~ā´tion ns. wholeness of the solution; leading to complete customer satisfaction.


e.t.gration provides technical IT consultancy in the areas of architecture, software design, development, project management and quality assurance. We specialise in system integration, Enterprise Application Integration and SOA. Having been in the professional EAI business for over twenty years, we are in the ideal position to give you the expertise and competence that you need.

If you value a dedicated and personal approach to your Enterprise Application Integration consulting, feel free to browse through our site to find out how we can support your business.



Sitemap